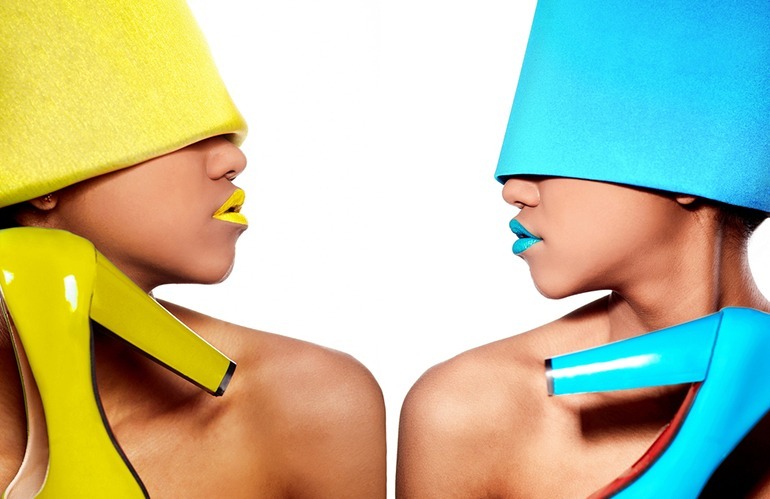 Human beings have been using leather since ancient times. Natural leather protected humans from cold as the second skin. Egyptians began using leather around 1300 BC. Being used in its simple manner leather was the only material for creating foot wraps and something similar to jackets to protect the body. As the world became more progressive and sophisticated people began using leather for a wide variety of fashion items. The fashion industry is no exception. Leather is one of the best materials for creating various stylish clothing and accessories. Designers call lather the king of materials. Thus, its popularity is obvious.
Leather in Clothing and Fashion
The lather is a unisex material and firmly took its place in the fashion industry. Being a versatile material it is successfully used even in the design of furniture and much more. However, its main mission is fashion. Due to its protective, long-wearing qualities and fashion appeal leather accessories and clothing became timeless.
In ancient Egypt, leather gloves were worn both as a protection and a sign of social standing. That was a signal telling about the superiority of the owner over other people. Even in ancient times, gloves made of the softest and thinnest leather were worn by rich people when poor people used skins of rabbits and deer.
Leather in Sports
Most sports cannot exist without leather products like gloves, protective garments, balls, and much more. These products are must-haves due to the durable and versatile qualities of leather. Football balls, baseball balls are produced of lather of the best quality. Formula 1 drivers use only leather driving gloves as they can provide needed sensitivity for steering.
Cricket balls are also made of leather. It covers a cork center of a ball. High-quality leather is a must-have material for manufacturing baseball balls as well. People have been making baseball gloves using leather of high quality as it provides the best grip and protection for catchers. Leather also helps speed up the ball during its movement and makes it light.
High-quality leather suits can save a life for motorcycle racers. Made to measure leather suit plays a vital role as it can save the life of a motorcycle driver. Created to protect the body in correct areas such as knees and elbows such leather suit provides the most possible abrasion protection.
Lather Accessories
Being a popular material for accessory leather is the most demanded the creation of high-end shoes, bags, and much more. Some fashionistas love to wear lather charms, bracelets, and even rings. That is, leather is for those who love good habits as it provides
· Breathability
· Durability
· Long-lasting usage
· Stretching
· Flexibility
· Resistance to extreme weather conditions
· Uniqueness
· Easy cleaning qualities
· Luxurious feel and comfort
· Possibility of repairing certain areas of leather clothing
In many cases, leather is the only material that can provide the required qualities.
Three Trends of Leather Fashion for Current Year
In 2021, leather fashion is gaining even more popularity compared to previous years. The texture of this material is ideal to emphasize the beauty of a body and hide figure flaws. Therefore, many fashionistas consider replenishing their closet with at least a few leather things.
Trend 1
Retro and vintage. These are fitted models, multi-textured combinations, expressive and vivid reptile skin.
Trend 2
The rugged look. The slightly aggressive look combined with black leather pants and shorts paired with faded stretch tees. On a cool fall day, leather jackets of different colors can also be worn.
Trend 3
Feminine models. Dress with a clear shape with a minimalistic top and a fluffy leather skirt feminine and not trivial.
Tips
Whichever style you choose plays with a combination of textures and shapes. Use a combination of other fabrics with leather or leather corsets with oversized wide-leg pants. Wear a cotton top under your leather dress to prevent rash. Bright orange, boiling white, terracotta, salad, blue, purple colored leather clothes are in fashion for 2021.
Remember that leather is an elastic material. It stretches easily and instantly takes the shape of a body. So, it is recommended to avoid loose styles. Otherwise, you will get extra inches at the waist and hips. The oversized style is unacceptable for leather clothing. It is better to choose a semi-fitted silhouette, which will help emphasize the right body shapes by making it slimmer and stretch it and vertically as well.
Trending Leather Colors in 2021
Black, green and all shades of brown have always been actively used by designers when creating fashionable leather items. Trendsetters decided to deviate from the classic attitude to lather coloring and colored leather fabric in almost all possible colors like red, yellow, blue, pink, and gorgeous emerald green. The creamy color is especially popular. Delicate beige perfectly refreshes the tone of the face and, due to its simplicity, looks aristocratic and stylish.
Trending Textures and Leather Items for 2021
Patent leather is considered the most popular in 2021. Such a high-gloss finish makes leather shiny and resistant to wear. Let us highlight the most trending items. This year designers surprised us with many new ideas. As usual, leather accessories and clothing firmly take their positions among followers of haute couture.
Leather Coat
Leave your leather jacket in the closet. We recommend purchasing a leather placket coat with buttons. Choose bell-bottomed with a belt. They will accentuate the graceful waist and add femininity to your look. Use a silk scarf or a palatine for decoration and protection from the wind.
Short Leather Jacket with Round Collar and Basque
This leather item looks impressive combined with a skirt or tight trousers. A zipper is used as a fastener in the jacket, but if you are a fan of the classics, you can buy a model with the usual buttons. The smooth leather surface is an excellent springboard for decor. Designers offer models of jackets embroidered with rhinestones and palettes.
Leather Pants
Pants are an indispensable closet attribute of a women's closet. women who value their comfort will choose leather pants in 2021. Form-fitting and low waist leather clothing are trending heats of summer-autumn 2021. Choose leather pants without decor and feel free to fit them together with sweaters, blouses, and shirts.
Leather Dress
The trend-setters offer to wear lather
· Pencil dresses
· Wrap dresses
· Asymmetrical hem dresses
Here, the finishing of leather items assumes the combination of several textures. Lace and knitwear look great with leather fabric. For example, the sleeves and shoulders of the dress are made of the finest guipure, while the bodice and skirt are made of soft leather.
Leather Skirt
The animal-style leather skirt is the next trending hit of the season. Modern textile and clothing industry technologies make it possible to reproduce the texture of almost any kind of animal-like zebra, leopard, crocodile, snake, which are trending in 2021. The cut of the skirts is straight, the silhouette is close-fitting, the length is midi. An original fit straight midi skirt is one of the most popular fashion items in 2021.
Furthermore, of course, do not forget about accessories such as leather bags, belts, and shoes!