Key Features:
Premium Hunter Leather Wallet
RFID Protection
2 currency compartments
6 cards slots
2 hidden slots
Color: Shaded Brown.
RFID Protection: The frequency waves from RFID scanners are strong enough to pass through your clothing, handbag or backpack, and wallet. This is why Our wallets comes with first class RFID protection.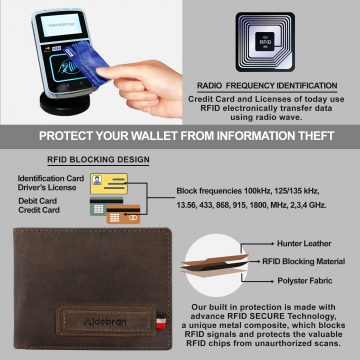 Material: 100% Pure High Grade Tan Hunter Leather.
Design: Handcrafted by skilled craftsmen, minimalist and light design (80gms), perfectly fit in your jeans and pantaloons (11×9×1) cm.