Features
Saffiano Dot Leather
2 currency compartments
6 cc compartments
2 Hidden Slots
RFID Blocking: The frequency waves from RFID scanners are strong enough to pass through your clothing, handbag or backpack, and wallet. This is why it's so important to have a specialized material built into your wallet to block RFID scanners and our all wallets come with RFID blocking material.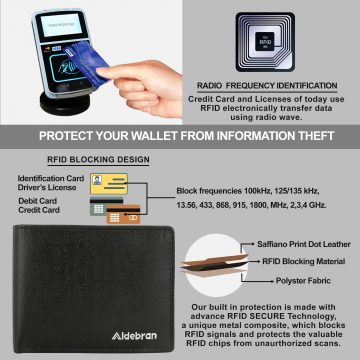 Material: Saffiano Dot Leather.
Design: Handcrafted Design, Dot finished engraving on all over the front surface, tricolor strip in middle inside of the wallet, light weighted (70 gms) with plenty of storage and simple access(11×9×2) cm.
Best Gift For Men: You can also gift it to someone to make their day more and more special. It is the type of gift which makes them remember of you whenever they make any billings.