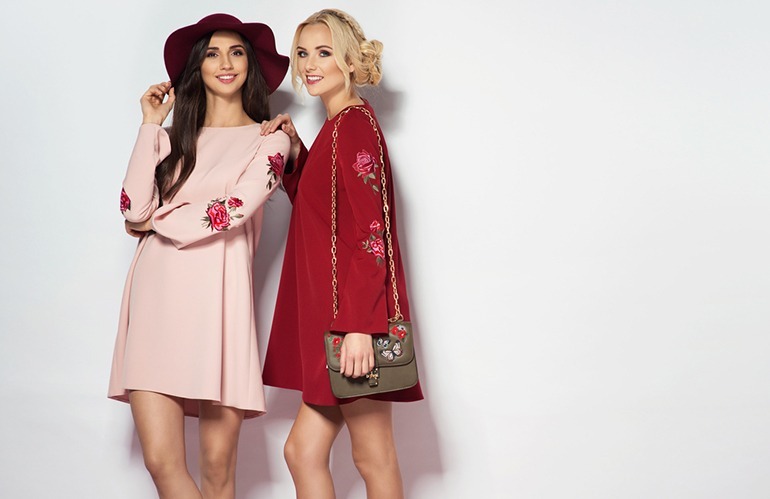 Women's leather accessories are always in vogue. They never went out of style since fashion-conscious women search for new styles and show steady demand for leather items. In this article, we will consider 10 leather garments and accessories that are popular among women of all ages.
 Leather Belt
A leather belt is the most amazing item in a woman's closet and the most common fashion accessory. Besides the support for the trousers that offer leather belts, they personalize the entire outfit of a lady. By adding new texture and colors to the look the leather belt can play a double role. It can make the lady's outfit more classic or vice versa it can add a tone of self-reliance and independence and show it through the modern leather-wearing style.
To match the classic style, the leather belt can be combined with an additional leather accessory. For example, it can be a watch, a bag, or a wallet. Furthermore, to create a contrast, it is necessary to combine a leather belt with prominent and bright colors. It can be easily combined with a white blouse, cream pants, or pastel pink jeans.
Leather Handbag
Each lady desires to show off the gorgeous and trendy leather bag from her closet. If you have a fashionable leather handbag, then your closet is complete. Such a handbag offers both aesthetic and functional benefits. Besides wearing small essential items important for each lady, a leather handbag manifests a uniquely stylish appearance. The most important thing is your leather handbag, which must be comfortable and easy to use. Such accessories are more of an expression of a lady's personality, taste, and behavior. Leather handbags are expensive due to high leather durability including handles, straps, linings, leather-coated canvas. All these features with extraordinary design make lather handbags the most demanded ones.
There are so many types and styles of leather bags women can choose today: cross body bags, purses, traveling designer leather bags, and much more.
Leather Jacket
A stylish leather jacket is a must-have among essential leather items for every woman and is the major secret to a feminine style. This is a versatile and lightweight fashion item that can be worn year-round. The style and the color of a leather jacket can say a lot about its beautiful owner. With coming and leaving trends your closet staple will last for many years. As they say, a lady can shop for a leather jacket once and wear it forever.
Leather Shoes
Female shoes made of quality leather are an excellent addition to a closet. There are many ways to make a positive impression about yourself through your unique style and outfit. Keep in mind that you can wear both traditional leather boots or loafers and high-heeled shoes made of leather. However, your outfit should match the occasion you will visit.
Leather Travel Makeup Bag
A woman cannot have a makeup collection without several makeup bags. One of them is always ready to trip with its owner to favorite places or accompany during official business trips. However, only leather lovers and connoisseurs will think about their stuff like brushes, palettes, and much more before the journey. A travel makeup bag made of leather is durable and has an attractive and expensive appearance. Such leather accessory only needs care and can be used for years.
Leather Sunglass Case
This is one of the most needed items for fashionistas. Usually, they have a whole army of luxury sunglasses that needs care and protection. It is better to buy a multiple-section leather glass case instead of one and keep your sunglasses and optical glasses in one stylish box. Many such boxes hold up to 6 pairs. Business ladies would love an elegant black leather sunglass case with soft and expensive fabric inside and comfortable magnetic closure. Fashionistas would choose extravagant and little extraordinary leather boxes.
 Leather Wallets
So, why should a woman buy a leather wallet? Because it speaks to the character of the owner. Not only men are addicted to luxury leather wallets. The best option for a wallet for a woman is leather because it successfully stands the test of time. Another benefit of a leather wallet is that it will never go out of style. The third advantage is its comfortable usage. It is soft and if you have a habit to carry it in hand, then get ready to be noticed due to an excellent fashion sense.
Multipurpose Leather Travel Organizer
If you are used to visiting different countries and live according to tight deadlines, such an organizer will save your time and help stay organized on the go. A travel wallet or a travel organizer keeps important belongings in one place. To look more luxurious and outstanding make sure your leather travel wallet matches your suitcase and other travel bags as well. Women love focusing on every little detail and look flawless. Thus, travel bags and other items made of high-quality leather will create a stunning appearance that enhances your outfit even between flights.
Leather Watch Box
A watch box comes in handy when you value your hard-earned accessories like watches. There are many commonly used materials watch boxes are made of, but the best possible one is leather. Such a box is especially important if you transport your watches often. Your leather watch box will look elegant regardless of the number of watches it accommodates. Leather connoisseurs know well how it is important to have durable items. Leather is not only a homage to fashion, but a good investment into a longevous and useful fashionable attribute.
Leather Jewelry Case
Some women being esthetes by nature cannot imagine their lives without luxury jewelry. Multisectional leather jewelry case turns into a real centerpiece of their walk-in wardrobes. Such leather cases are soft to the touch, created and designed to keep the jewel in the crown like no other organizers. Most women prefer designer coloration, others personalized bright and ornate leather jewelry cases.